As I looked back at the photos I took in October, I realized it was worth recording a few here. These are mostly chronological throughout the month.
My mother-in-law, Linda Janecke, died in October; she was 81 years old — Judy wrote a loving tribute/obituary to her mom. Linda was a beacon of encouragement and optimism. Though she had bouts of worrying, she had a strong faith. Linda was always quick with a smile or a memory to share. Here's a link to some photos that Rachel and I put together.

Aaron moved to a house in Lansing and is living with a couple guys.

Rachel makes a wicked good squash soup.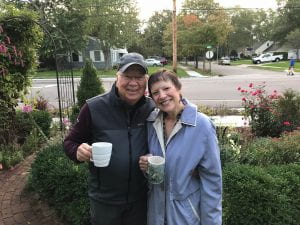 Judy and her cousin, Rob, enjoyed their coffee & tea, as well as the garden.

We visited the lighthouse at the northern point of Old Mission Peninsula.

We also saw a movie (Downton Abbey) at theater in Elk Rapids; Judy met a woman whose children had taken piano lessons from her mother.

The waves were high on East Traverse Bay at Mary Anne and John's house/cottage — a blessed retreat.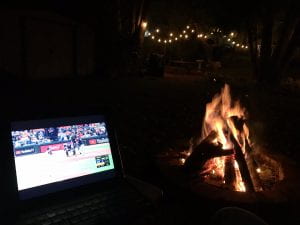 I enjoyed a campfire and a World Series game at the same time.

Tracy the pirate and Aram the clown…and a curious face in-between.